Welcome to TR Logistics Group, Belfast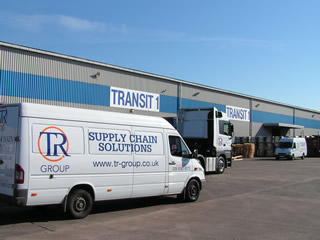 The TR Logistics Group is Northern Ireland's premiere choice for local, national and international Shipping and Freight Forwarding Logistics services. Amongst it's portfolio are the following companies, each specialising in particular fields of goods transport, but working together to offer TR Logistics Group clients the highest quality of service.
View our Companies page for further info on each.
We can ensure you will find the transport services you require within the TR Logistics Group.
We provide the latest track and trace facilities through our secure web page and this allows online 24/7 tracking of your cargo on route anywhere in the world.
Furthermore, as Just-in-Time Warehousing experts, our control systems allow you to consistently monitor your stock levels, and request any stock movements within the warehouse network.
"Integral to the success of the company is their commitment to developing strategic partnership relationships with their clients in order to stretch the boundaries of traditional Freight Forwarding services and become an integral part of their clients supply chain - working together to address the ever changing and challenging requirements of delivering customer service in the Global marketplace." - Export & Freight